Local
Help your mate's mental health
Just because you're a man, doesn't mean you can't take care of your mental health
How often do you have an exchange like this with your mates?
"Hi, how are you?"
"Good, thanks!"
It happens almost without thinking. However, stats suggest that one in four of us will struggle with our mental health this year. After some research, Time to Change found that compared to women:
Men have more negative attitudes toward mental health.
Men are less knowledgeable about mental health.
Men are less likely to discuss their mental health with a professional.
Men are three times more likely to take their own life.
So, it's important that we get talking about our mental health, and how we're feeling.

Be in your mates' corner
Even if you're not a man, or not suffering from a mental health issue, you can still be there for your mates.
Being in someone's corner doesn't even take much but it'll help more than you realise. If you've noticed that they're a bit quieter than usual or a little distant, then reach out and let them know you're there.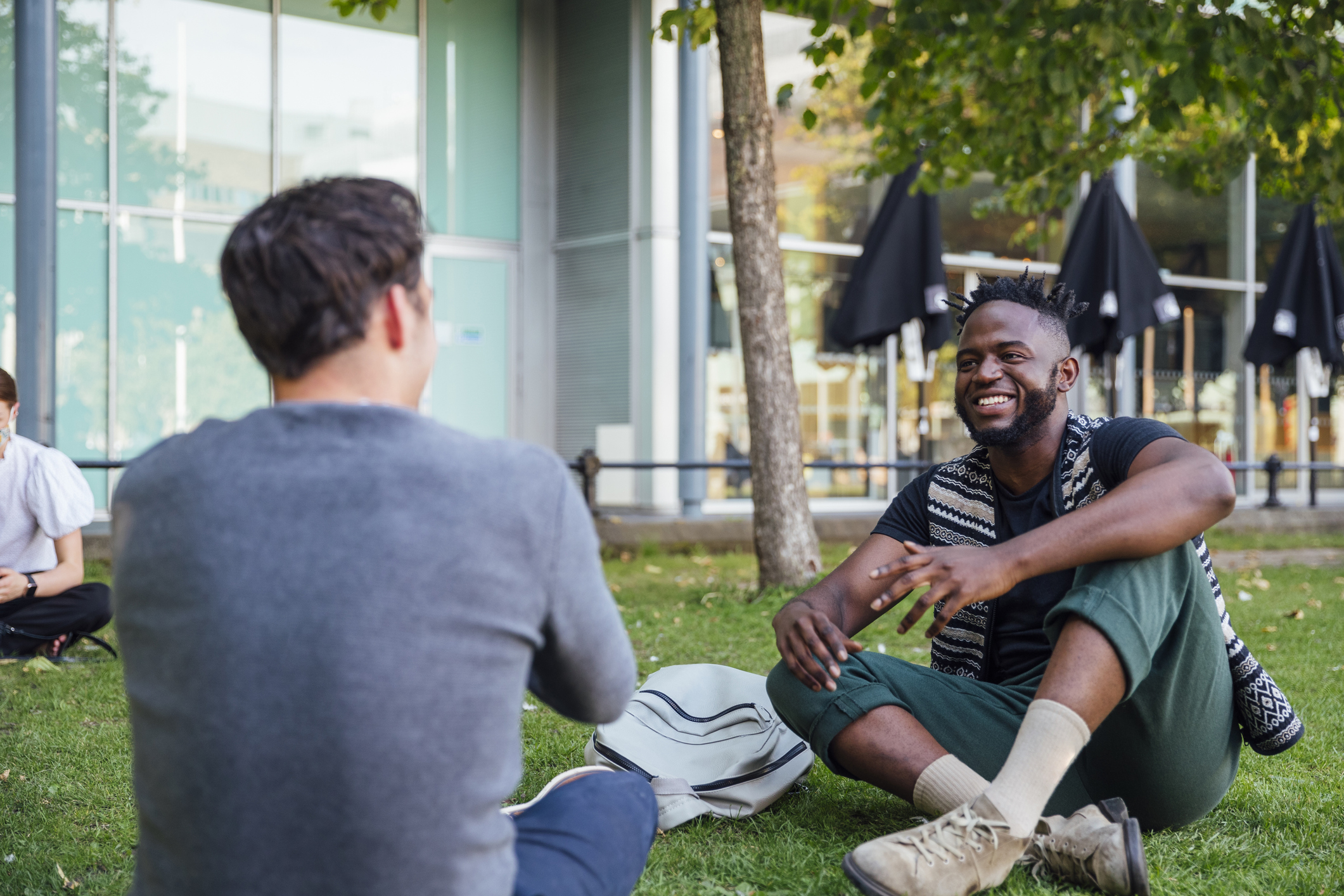 It could be something simple like asking them to go for a kick-about, going into town together just dropping a quick text that'll put a smile on their face.
You should also remember that if someone is suffering with their mental health, they might not be able to engage with you straight away. It can be difficult to show appreciation to the people we care about when we're feeling this way, so try to be patient. Just make sure you let them know that when they are ready to reach out, you'll be there.
Suicide is the biggest cause of death in men under 45, so the importance of speaking about mental health can't be underestimated. If you think someone might be suffering, reach out to them.
You're not alone
If you're suffering yourself, or want to point your mate towards getting some professional help, there are lots of useful resources out there.
Here are some good places to start for support:
CALM
Campaign Against Living Miserably (CALM) is a movement dedicated to helping men who have suicidal thoughts. You can call their helpline on 0800 585858 or use their webchat.
Nightline
A confidential listening, support and practical information service open at night and run by students for students.
Samaritans Helpline
For those who are experiencing high levels of distress. Contact this 24-hour helpline on 08457 909090 or email jo@samaritans.org
Remember, there's always someone in your corner.
Topics