Res Life
June Residence Life Events Calendar
Add this event to your calendar
Find out what's happening in June...
Click the link below to get a closer look!
There's lots to get involved in, from the start of Love Island to donation nights making moving out simple, and everything in between. Follow us on social media to stay up-to-date. You can download a copy of the calendar at the link below and on the printed calendars in the entrance to your accommodation building!
Don't forget all our events are FREE!!!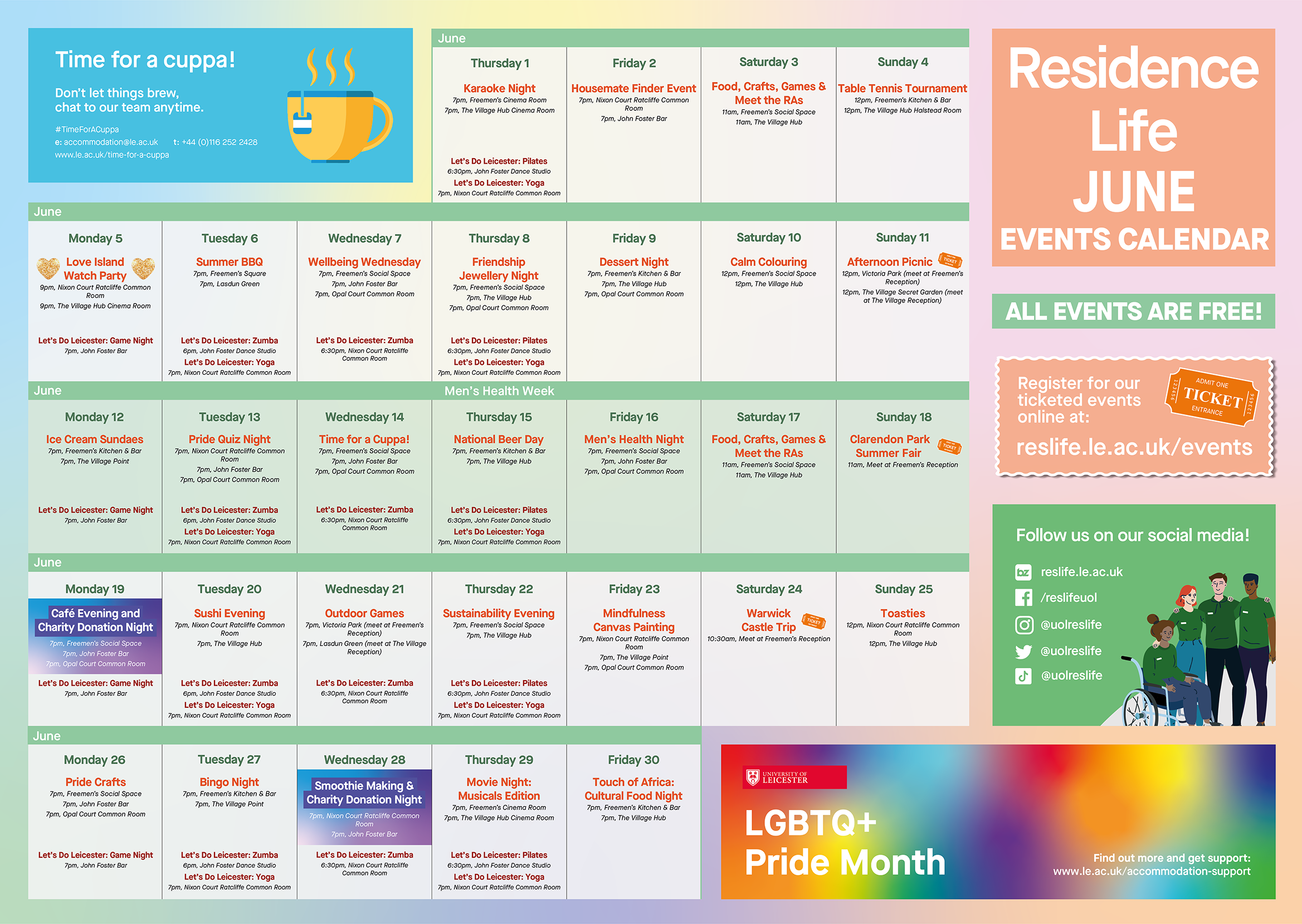 Topics