The Village
The Guide to The Village
New experiences, new people and a new campus! There's a lot to take in when you first arrive at University.
So you can become familiar with your new home, here are some good-to-know areas to make use of during your time at The Village.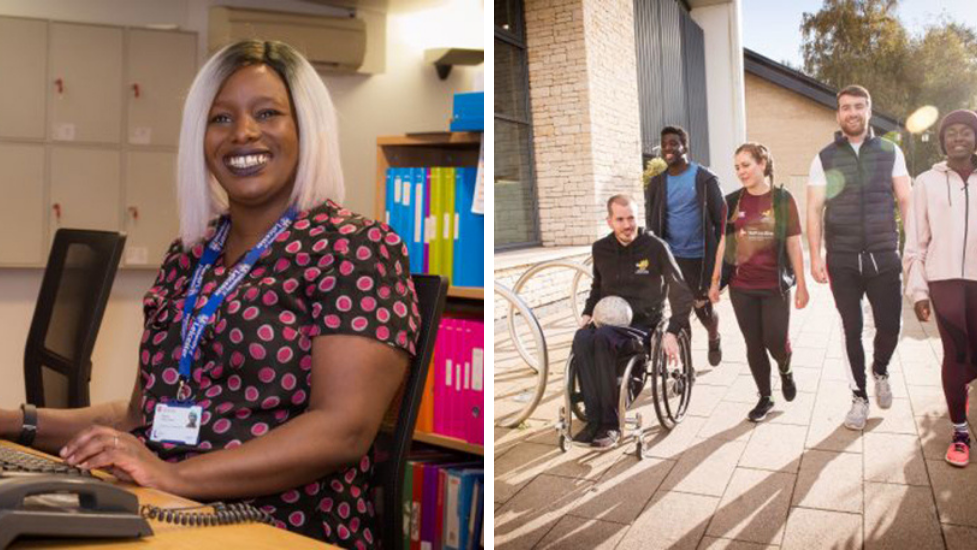 The Village Reception
Collect your post, borrow games consoles and DVDs, access support, get yourself a replacement key or pick up tickets to our Res Life activities. It's open 24/7 so don't hesitate to pop by!
Email: accommodation@le.ac.uk
Phone: +44 (0)116 223 1493
Sports
Roger Bettles Sports Centre is based on Manor Road with a gym, swimming pool, sauna and fitness classes. You can decide whether to become a member or just use certain facilities on a pay as you go basis. You can find outdoor table tennis and foosball dotted around the site as well as a dance studio above reception.
Look out for Let's Do Leicester events where you can try new sports for no cost!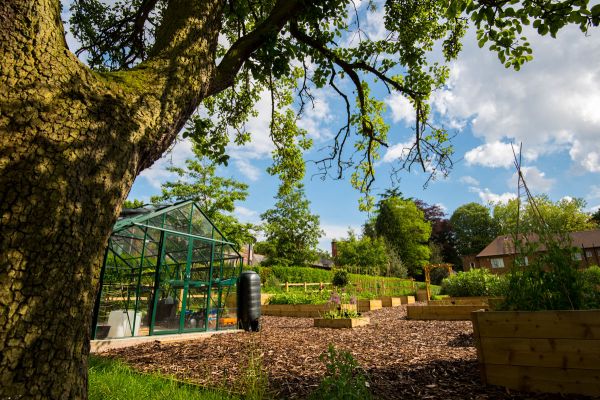 Allotment
Check out our allotment behind The Coppice! Join in with our allotment sessions throughout the year, we'll send you more details when you arrive on our events calendars.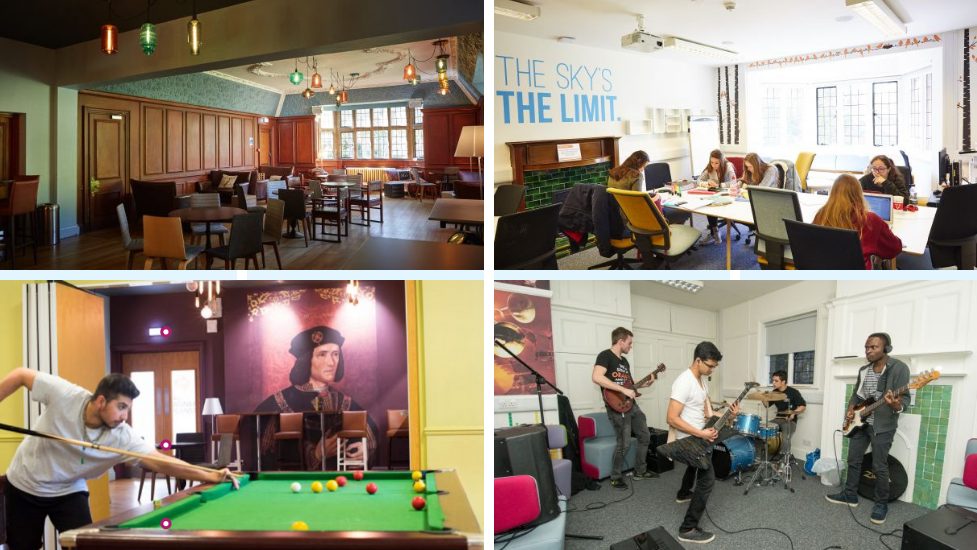 Social Spaces
Designed for you to spend time with your fellow students and relax after a long day of lectures, there are a few spaces to choose between:
The Village Hub
The social centre of The Village. Relax on a bean bag and watch a film in our lovely cinema room - hire DVDs from reception or bring your own. Hang out with friends in various social spaces. Play pool and grab some food and drink at The Village Pub!
Study Spaces
The Village Hub has seven fully equipped study rooms, ideal for group study or if you want to take a break from the library. The Olive Banks Study Suite on Manor Road is another great study space, complete with a computer suite and printer. Use your student card to access it at any time.
Communal Spaces
Beaumont House - Table tennis, two pianos, dartboard, small study areas, a TV and games console
Digby Houses - Pool table, piano, side rooms for study, TV and games console
John Foster - Pool table, piano, TV and games console
Music Rooms
You can find music rooms on the top floor of The Village Hub as well as at the Beaumont and John Foster social spaces. All of the equipment in the rooms can be used free of charge, just book a slot at reception.

Topics