Wellbeing
Staying safe at UoL
Your safety is important to us at Leicester University, so knowing who you can contact is vital.
Security
Our security staff can help you if you feel distressed, unsafe, or in need of guidance on campus. All staff are first aid trained and you can also collect a D lock for your bike, a personal alarm or alert them if you have lost any personal belongings.
In-person: Visit the Security Lodge opposite the Danielle Brown Sports Centre
Telephone: 0116 252 2023 
In an emergency: 0116 252 2888.
Someone is available to talk to 24 hours a day, seven days a week; the Security Lodge is open between 9.00am and 5.00pm on weekdays.
Safezone app
We would really recommend all students to download The Safezone app. The Safezone app allows you to alert security through your mobile phone if you ever need urgent assistance, first aid, or if you have an emergency while on campus.
The system is privacy-protected, so will never share your location unless you summon assistance or if you use the check-in function. This also means the app will not drain your mobile phone battery.
SafeZone is simple-to-use and free to download:
Once you have downloaded the SafeZone app you need to sign up using your University email.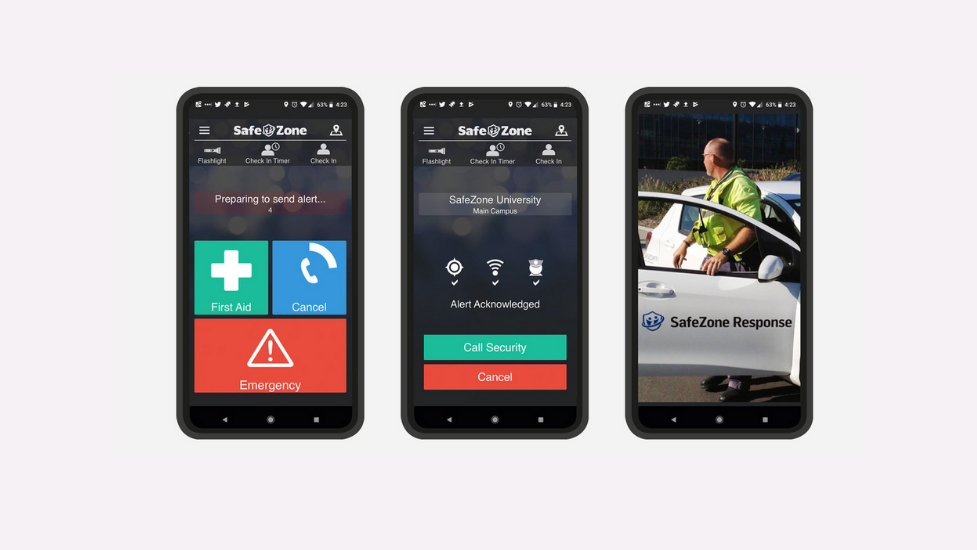 Nightline
This service is a listening and support service run by students for students.
Open between 8pm-2am every Monday, Tuesday, Thursday and Saturday night during term time. There is always someone to listen, it's a safe space to talk about your thoughts, feelings or anything that's troubling you. You don't need a specific reason to call or message - all are important!
Nightline service follows five core principles...
Anonymous
Confidential
Non-judgemental
Non-advisory
Non-directional
You can access it here - http://im.leicester.nightline.ac.uk/webim/
Topics