Wellbeing
UoL Report and Support
We want all students at the University of Leicester to experience an environment that is stimulating, enjoyable and safe. However, during your time with us, you may witness or experience something that concerns or distresses you.
All students can report issues and get support from an adviser, or use the support pages to seek information and help for themselves or others.
The report and support website can be accessed via the link below:
Report and Support

When you report or raise an issue, you will receive a reply from a member of Student Support Services staff if you leave your email address in the online system. If you're making a report about someone else you are concerned about, you can leave an anonymous report.
Find out more about sources of support at university here.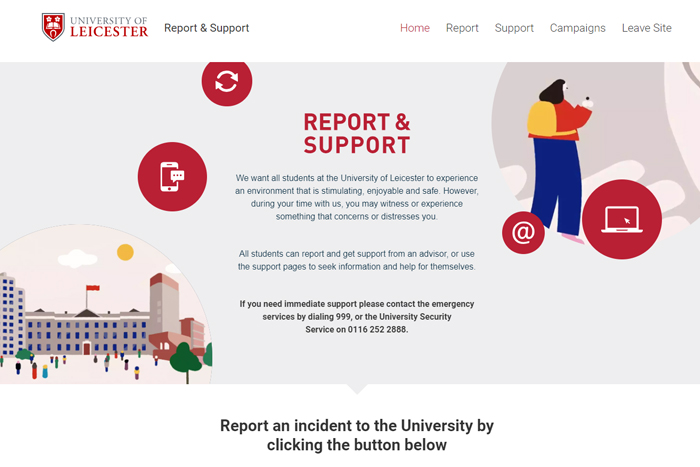 Remember, you can get help and support from our trained staff in the Halls of Residence at any time by visiting your site reception. 
Topics